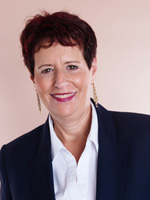 Caren joined the firm in December 2017 and is the voice that greets you when calling the firm and welcomes you for in-person consultations. She also provides a support role for many office administrative functions.
Caren brings to this position her 16 years in office management in the fields of architecture, construction and high tech.
Caren adores her four adult children and considers her relationships with them and their extended families – primary in her life. She is also a lover of nature, Yoga and the arts. For fun, she enjoys long walks, creative writing, dance, movies & theatre. What never ceases to put a smile on her face is as much time as possible at Gloucester's Good Harbor Beach; you can find her there swimming in the heat of summer or taking an invigorating walk on blustery winter days.