Boston Financial Management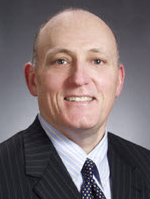 Geoff Juviler is a Managing Director and Portfolio Manager serving both individual clients and non-profit organizations. He is also trustee of a number of client trusts. As an analyst, Geoff is responsible for following various global growth equities and specialized investments.
Geoff joined Boston Financial Management in 2003, having spent years as a Registered Representative, Analyst, and Portfolio Manager with Boston Private Bank and Woodstock Corporation.
He is a graduate of Syracuse University and Babson College Olin School of Management. He is a member of the CFA Institute, the Boston Security Analysts Society, Boston Economic Club, Boston Estate Planning Council, and the Institute of Certified Bankers, where he earned the designation of Certified Trust and Financial Advisor.
Boston Financial Management, LLC is a separate entity from Beauport Financial Services, LLC and Geoffry is not employed by Beauport Financial Services, LLC.