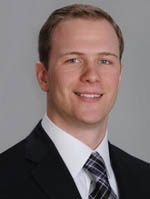 Education
BA in Economics,




Kenyon College, Gambier, OH.
Scott is the case manager for all new insurance business, overseeing the application and underwriting process on behalf of Beauport's clients. He works closely with the partners to ensure a smooth process from start to finish. Scott is also responsible for implementing industry leading technology to provide outstanding service and monitoring for all Beauport's existing insurance accounts. While insurance is his primary focus, Scott wears a few additional hats in his current role at Beauport. He manages the team's licensing and continuing education, monitors compliance requirements in partnership with the firm's broker-dealer, ValMark Securities Inc., and helps to coordinate and track marketing activities. Scott holds Series 7 and 63 registrations with FINRA as well as insurance licenses for Life, Accident, and Health.
Outside the office, Scott enjoys exploring trails on the North Shore with his wife Natalie and dog Gus as well as cheering on Boston area sports teams with nearby family and friends.
Before you speak, listen. Before you write, think. Before you spend, earn. Before you invest, investigate. Before you criticize, wait. Before you pray, forgive. Before you quit, try. Before you retire, save. Before you die, give.
-William A. Ward